The Aortic Dissection Charitable Trust aims to improve the diagnosis of aortic dissection and bring consistency of treatment across the whole patient pathway.
We accomplish this through:
Increased access to education for medical professionals and patients in the UK & Ireland
Working with those responsible for Healthcare policy in the UK & Ireland to ensure that there is consistency in the provision of diagnosis for acute aortic dissection, specialised follow-up for survivors and access to clinical genetics for relatives
Promoting funding for medical research into the detection, prevention, treatment and cure of aortic dissection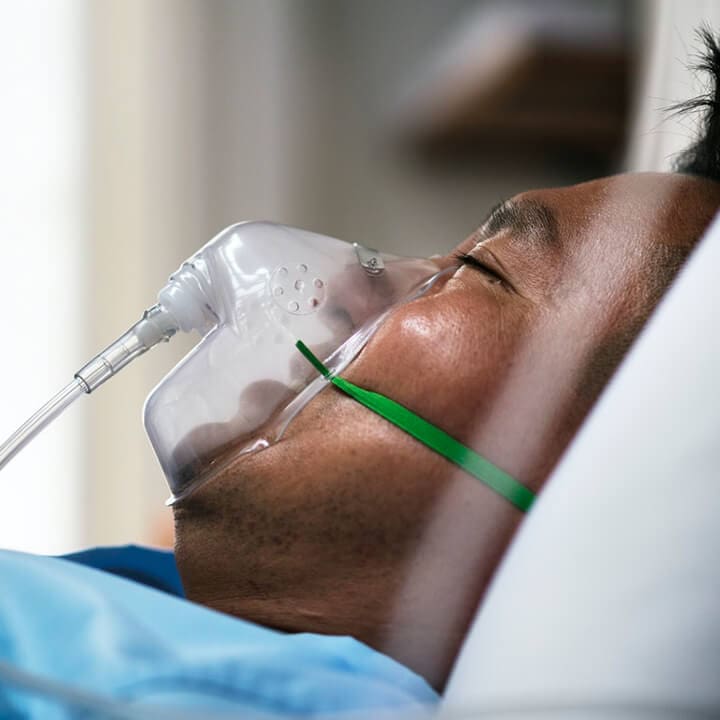 Our journey started as a family petition following the death of Tim Fleming, who died of an aortic dissection in 2015 after being sent home from the emergency department with an incorrect diagnosis of indigestion. The petition gathered the support of thousands of bereaved families impacted by misdiagnosis, along with many patients who had poor outcomes because of a delayed diagnosis of aortic dissection.
Tim's family, along with the UK & Ireland national patient association, co-created a national campaign in 2017 to drive change, increase awareness, improve diagnostics rates and save lives by increasing aortic dissection awareness within emergency medicine across the UK and Ireland. Supporters included Heart Research UK, the Royal College of Emergency Medicine, the Society for Cardiothoracic Surgery, the Vascular Society, the Royal College of Radiologists and the British Cardiovascular Society.
However, many aortic dissection patients continued to be misdiagnosed, resulting in fatal outcomes. In 2018 Ben Latham lost his life aged only 44, leaving behind his wife, young family, brother, sister and parents.
Recognising the need to increase reach and broaden our aims, to include improving consistency of treatment across the whole patient pathway, in 2020 The Aortic Dissection Charitable Trust was established as a registered charity. This is the first aortic dissection focussed charity in the United Kingdom.
Catherine Fowler MBA BSc (Hons)
A relentless campaigner to improve diagnosis for aortic dissection following the loss of her father to an undiagnosed aortic dissection in 2015. Has appeared on national radio, television and at medical conferences throughout the UK, Ireland and Europe. Co-creator and former lead of a highly successful national campaign, which has been a catalyst for change in first responder and emergency medicine.
Pauline Latham OBE MP
The Member of Parliament for Mid Derbyshire, who lost her son to aortic dissection at the age of 44, in 2018. Currently influencing NHS England and NHS Improvement to progress Thoracic Aortic Dissection service specification as part of the Specialised Vascular and Cardiac Clinical Group work programme. Has directly impacted the NHS Improvement Specialised Cardiac Improvement Programme guide and toolkit, which is now due to roll out.
Graham Cooper MD FRCS (CTh)
Past president of the Society for Cardiothoracic Surgery in Great Britain and Ireland, currently the National Clinical Advisor for Acute Aortic Dissection to NHS England. A consultant cardiac surgeon and Honorary Senior Clinical Lecturer at Sheffield Teaching Hospitals with a specialist clinical interest in thoracic aortic surgery. Fellow of the Royal College of Surgeons of England.
The Aortic Dissection Charitable Trust Ambassador support our trustees by promoting our work as widely as possible and encouraging more people to support the charity. They are committed to our cause and to increasing the education of aortic dissection.
Bob Harris OBE
"Whispering" Bob Harris is a broadcasting legend whose career spans over 50 years, from his groundbreaking work at BBC Radio 1 in the 1970s, the introductions of many superb bands on the Old Grey Whistle Test TV show, to his current programme Bob Harris Country on BBC Radio 2. In 2011, Bob received an OBE for his services to music broadcasting.
In the spring of 2019, Bob suffered an aortic dissection whilst out walking. Bob describes the experience as an incredibly scary moment and feels he owes his life to the prompt arrival of the ambulance crew and quick thinking of the intensive care team. But Bob continues to live life to the full, returning to his Radio 2 show within just four months.
As an ambassador for The Aortic Dissection Charitable Trust, Bob will help to champion the charity's work and drive change for those at risk of an aortic dissection.
How you can help
We are always looking for people to volunteer and support our charity. Find out how you can help and engage with The Aortic Dissection Charitable Trust